Starbucks Annual Meeting of Shareholders

Social Impact Prologue located at the entrance to AMoS 2018. Six fabric walls and multiple freestanding "lollipop" signs hightlight the community service and social commitment Starbucks has made.



Large-format fabric backdrops for the tasting stations at AMoS 2014. Design also includes tea carafe wraps.



Backdrop for the coffee tasting station at AMoS 2016.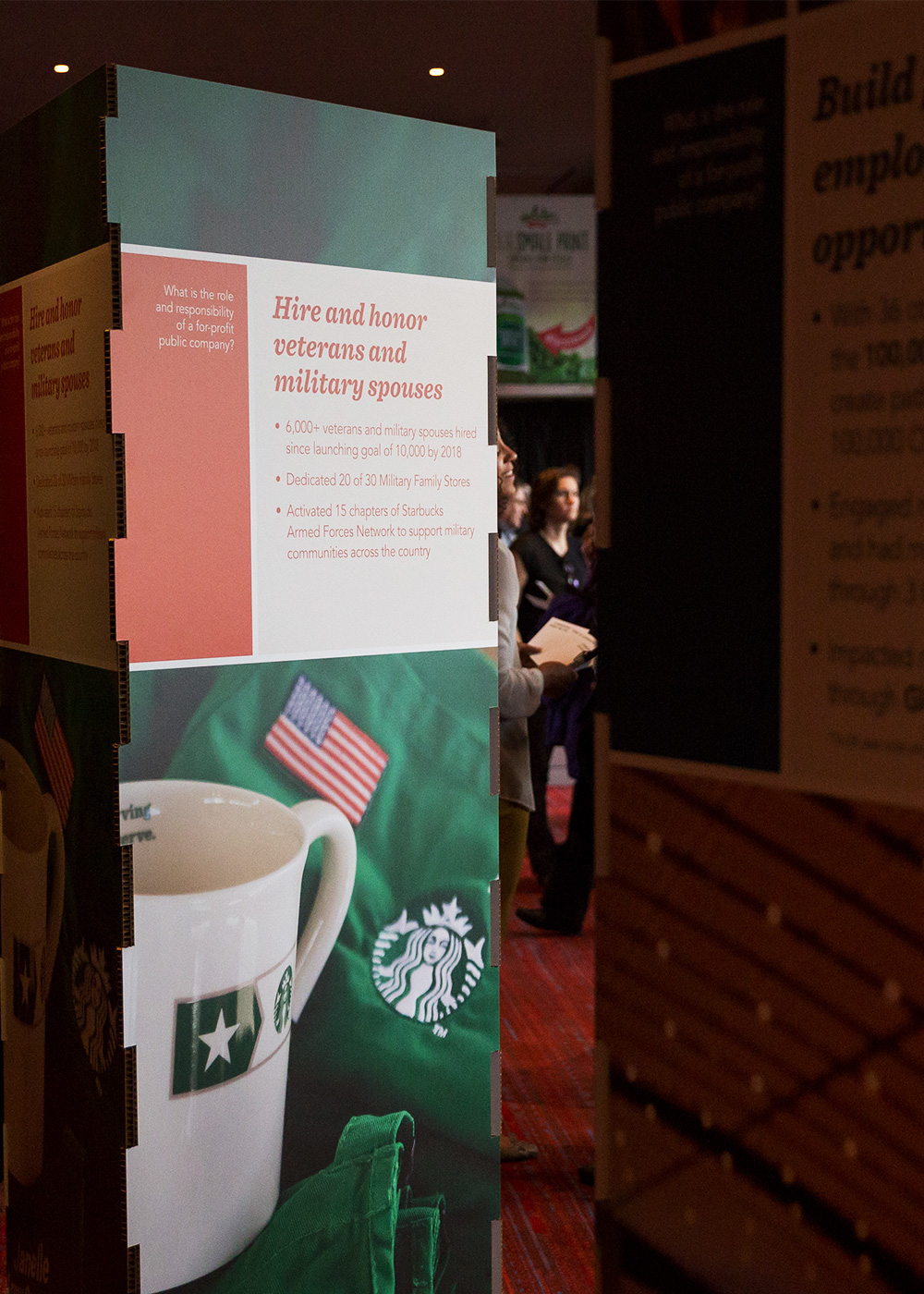 Freestanding signage highlighting the Starbucks social commitment at AMoS 2016. Signs are printed on 1/2" Falconboard and are cut to fit together with a triangular footprint.